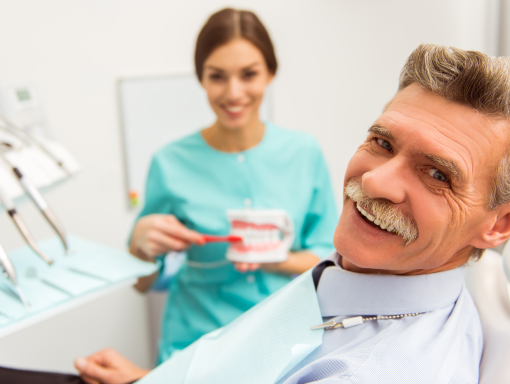 Dentures
Dentures are removable dental appliances that can replace your missing teeth. Dentures can allow you to chew normally and restore the appearance of your smile.
There are different types of dentures that your dentist may recommend depending on your level of tooth loss. The most common type of dentures are conventional dentures. These dentures are recommended for complete tooth loss after all the gum tissue has healed.  When your teeth are first extracted, your dentist may recommend immediate dentures that would need to be adjusted as the gum heal. Finally, if your dentist can save some of your teeth, you may be able to use an overdenture or partial denture to replace the teeth that are missing.
If you want to know more about dentures, do not hesitate to contact Calgary SW dental clinic where our dentist will answer all your questions and concerns related to this dental treatment.
Book An Appointment
Book a visit to Glenmore Landing Dental Centre, simply fill out the form below, and we will contact you back regarding the intervention you require.
Looking For Dentures In Calgary SW?
At Glenmore Landing Dental Centre we offer dental filling services in Calgary SW
Contact us to know more
CONTACT US
Business Hours
Monday – Tuesday: 9:00 AM – 5:00 PM

Wednesday: 11:00 AM – 7:00 PM

Thursday – Friday: 9:00 AM – 5:00 PM

Saturday: 10:00 AM – 3:00 PM
Follow Us