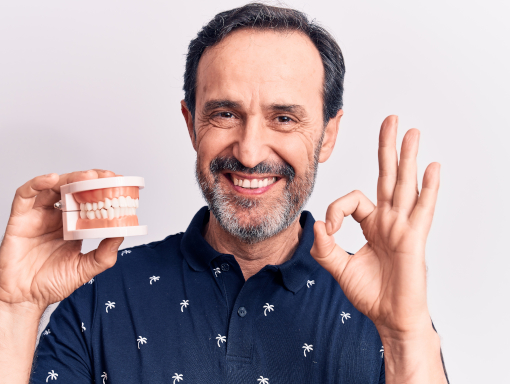 Restorative Dentistry includes all dental procedures that can help repair damaged or missing teeth and restore your ability to chew and bite correctly.
Restorative Dentistry – There are different types of restorative dental procedures that are used depending of restoration that the patient needs. For damaged teeth, a dental crown may be the best option. If you are missing teeth, the dentist may recommend dental implants, dental bridges, or dentures. To improve the appearance of your smile, the dentist may recommend porcelain dental veneers or dental crowns.
For more information about which restorative dental procedure you might need, call our Calgary SW dental clinic where one of our friendly staff members will answer all your questions and help you book an appointment.
Book An Appointment
Book a visit to Glenmore Landing Dental Centre, simply fill out the form below, and we will contact you back regarding the intervention you require.
Looking For Restorative Dentistry In Calgary SW?
At Glenmore Landing Dental Centre we offer dental filling services in Calgary SW
Contact us to know more
CONTACT US
Business Hours
Monday – Tuesday: 9:00 AM – 5:00 PM

Wednesday: 11:00 AM – 7:00 PM

Thursday – Friday: 9:00 AM – 5:00 PM

Saturday: 10:00 AM – 3:00 PM
Follow Us