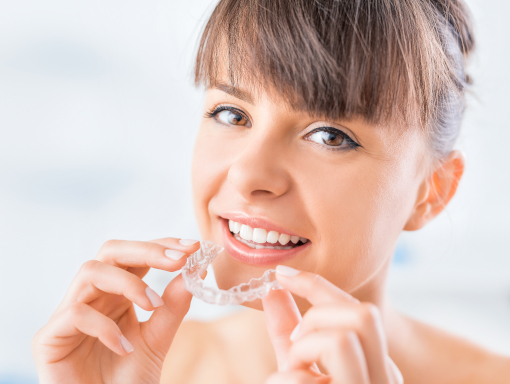 Orthodontics refers to dental problems related to:
All the dental issues mentioned above can be corrected with our cosmetic orthodontic solutions to achieve the smile of your dreams without having to use the old and ugly metal braces.
At our SW Calgary dental clinic, we offer Invisalign services, so you can improve the appearance of your smile. Call our office and one of our friendly staff members will book an appointment for you.
Book An Appointment
Book a visit to Glenmore Landing Dental Centre, simply fill out the form below, and we will contact you back regarding the intervention you require.
Looking For Orthodontic Services In Calgary SW?
At Glenmore Landing Dental Centre we offer orthodontic services in Calgary SW
Contact us to know more
CONTACT US
Business Hours
Monday – Tuesday: 9:00 AM – 5:00 PM

Wednesday: 11:00 AM – 7:00 PM

Thursday – Friday: 9:00 AM – 5:00 PM

Saturday: 10:00 AM – 3:00 PM
Follow Us