Toothaches & Tooth Pain Relief
When you have a toothache, it can prevent you from eating, speaking, and performing your daily tasks. Sometimes the pain can be unbearable. But what are you supposed to do if you are experiencing dental pain? Some minor tooth pain or sensitivity can be treated at home, but most of the time it will need the help of your dentist.
Tooth Pain Relief at Home
Firstly, rinse your mouth clear of debris and other particles that might be irritating. Avoid placing any pain killers or medication directly on your tooth or gums to help the pain. The dissolving medication can cause harm to your gums' tissue. If you are not sure what to do when you experience a toothache, the best course of action is to contact your dentist for further information.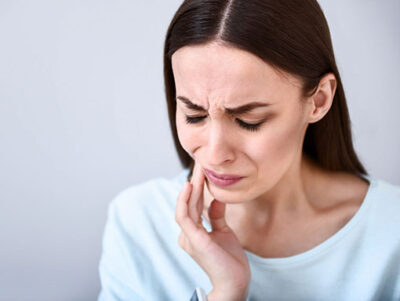 A Commitment to Quality
Developing consistent and quality care for your individual needs and optimal oral health.
Business Hours
Monday – Tuesday: 9:00 AM – 5:00 PM

Wednesday: 11:00 AM – 7:00 PM

Thursday – Friday: 9:00 AM – 5:00 PM

Saturday: 10:00 AM – 3:00 PM
Follow Us